A practical approach to large scale agile development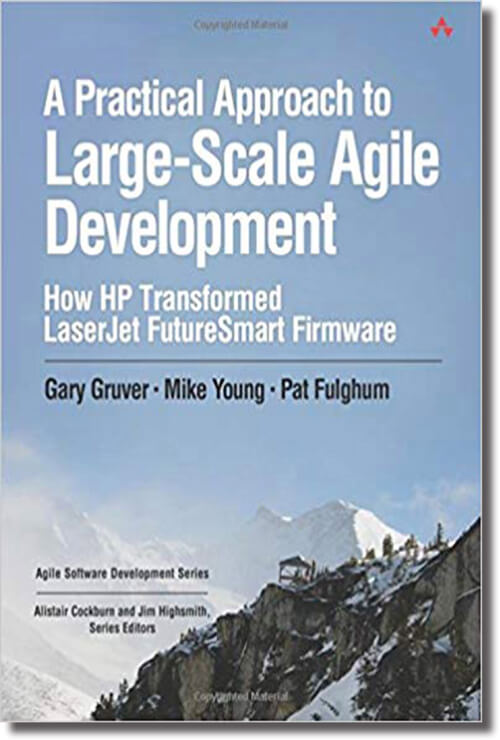 Today, even the largest development organizations are turning to agile methodologies, seeking major productivity and quality improvements. However, large-scale agile development is difficult, and publicly available case studies have been scarce. Now, three agile pioneers at Hewlett-Packard present a candid, start-to-finish insider's look at how they've succeeded with agile in one of the company's most mission-critical software environments: firmware for HP LaserJet printers.
This book tells the story of an extraordinary experiment and journey. Could agile principles be applied to re-architect an enormous legacy code base? Could agile enable both timely delivery and ongoing innovation? Could it really be applied to 400+ developers distributed across four states, three continents, and four business units? Could it go beyond delivering incremental gains, to meet the stretch goal of 10x developer productivity improvements?
It could, and it did—but getting there was not easy.
Writing for both managers and technologists, the authors candidly discuss both their successes and failures, presenting actionable lessons for other development organizations, as well as approaches that have proven themselves repeatedly in HP's challenging environment. They not only illuminate the potential benefits of agile in large-scale development, they also systematically show how these benefits can actually be achieved.
Read More
Reviews