Leading the Transformation: Applying Agile and DevOps Principles at Scale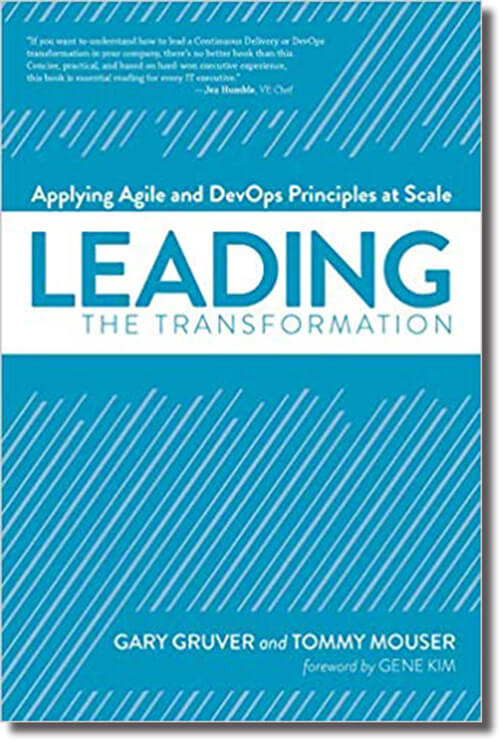 Software is becoming more and more important across a broad range of industries, yet most technology executives struggle to deliver software improvements their businesses require. Leading-edge companies like Amazon and Google are applying DevOps and Agile principles to deliver large software projects faster than anyone thought possible. But most executives don't understand how to transform their current legacy systems and processes to scale these principles across their organizations.
"Leading the Transformation" is an executive guide to transforming software development processes in large organizations. The book and presentation focus on showing executives how to lead the transformation of Enterprise scale software development processes. Instead of the traditional Agile and DevOps approaches that focus on improving the effectiveness of teams, this book targets the biggest inefficiencies in most large organizations that executives are uniquely positioned to address, which is coordinating the work across teams.
Read More
Reviews